Learning environment and platforms are here to access. Seize the opportunity and challenge yourself. Grow your potential.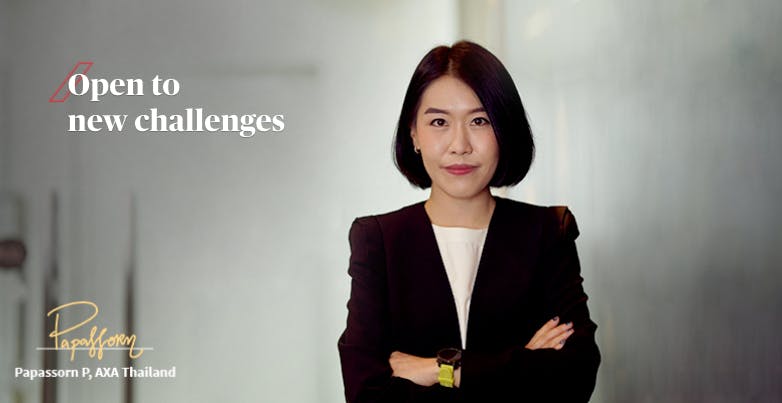 "Having can-do attitude is my way of doing a great work. 
With this motto, I take a step toward excellence by looking for new challenges at all times. The result could turn out to be successful or less desirable. Along the way, I discover a teaching moment to unfold my potential that develops my inner resources, personality and courage.
Here at AXA, there are countless challenges I welcome as a part of learning to help me become a better version."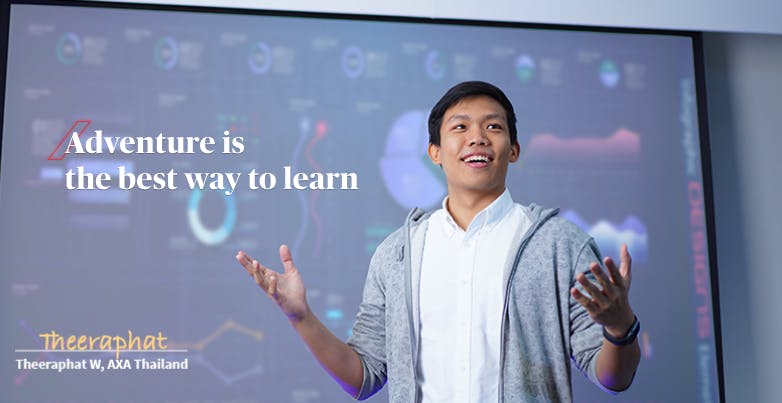 "Having a chance to experience different challenges, languages, and cultures during years overseas not only helps sharpening my technical skills but also boosting my personal growth. A memorable journey, I must say.
As a leading global insurance company, international exposure is possible at AXA."
"AXA makes me see value in myself. I started my career as Claim File Administrator and have grown into a senior manager level. All of this is possible because I grab all opportunities that AXA has knocked at my door. Being in a leading position makes my family proud of myself. I will continuously develop myself and, of course, be part of crafting future success of AXA."
"I empower myself to take the lead of continuous learning. AXA provides world class flexible learning platform that I can choose to learn at my choice, anywhere, any time. In addition, support on Actuary Professional qualification and international exposure are what you can find at AXA."