Cookie policy
A cookie is a small data file (text file) that a website, when viewed by a user, asks your browser to store on your device to remember information about you, such as your language preferences or login information. We set these cookies, which are called internal cookies. We also use third party cookies, which are cookies from a different domain than the website you are visiting, pursuant to the purposes described in the tables below.
Data controller
Will act as the data controller in the context of the processing of your personal data (i.e. determines the purposes and means of processing your information):
        AXA Insurance Public Company Limited.
        Address: 23rd Floor, Lumpini Tower 1168/67 Rama IV Road, Sathorn, Bangkok 10120
        Call Center: 02-118-8111 Monday to Friday - 8:30 AM - 6:30 PM and Saturday - 9:30 AM - 6:00 PM Closed on Sunday and official holidays.
        The Data Protection Officer
        Address: 23rd Floor, Lumpini Tower 1168/67 Rama IV Road, Sathorn, Bangkok 10120
        E-mail: dpo@axa.co.th
You can visit our Privacy Policy sets out full details of the other information we collect and how we use your personal information.
List of the third parties
Some features of this website rely on services offered by third-party providers. If you consent, these third-party providers will drop cookies that will, for instance, allow you to visualize content hosted by these third parties on our website and share our contents. These third-parties are able to collect your browsing data and use the data collected via their cookies for purposes they have determined in accordance with their privacy policy. To exercise your rights on the data collected via third-party cookies or for any questions about their processing, you should contact their organizations directly. On this website, we use cookies from the following third parties:
How to accept or refuse to consent to the deposit of cookies
A banner appears the first time you log on to axa.co.th. This banner allows you to:
-        Consent to the deposit of all cookies
We retain your choice for a period of 6 months. At the end of this period, we will prompt you to renew your choice. You can change your choice at any time by clicking on the "Setting" menu in your browser.
The existence of the right to withdrawal of consent
Your choice (acceptance or refusal of cookies) will be retained in your web browser. You may always manage your cookies choices, and in particular withdraw your consent, by clicking on the "Settings" menu in your browser.
Each browser's configuration is different. The process is described in your browser's help menu and will provide instructions on how to change your choices. Links for some popular browsers:
In conclusion, we inform you that by setting your browser to completely refuse cookies, certain functions, pages and areas of the site will not be accessible, for which we cannot be held responsible.
Your rights
When these cookies involve processing personal data, in accordance with the Personal Data Protection Act of Thailand, you have the right to:
Access your personal data
Rectify your personal data
Request the deletion of your personal data, unless the processing is based on compliance with a legal obligation of the data controller
Request restricted processing of your personal data, unless you have provided your consent, if your data are necessary for the establishment, exercise or defense of legal claims, if your data are necessary for the protection of the rights of another natural or legal person or if the use of your data is justified on important grounds of public interest
Request us to stop certain processing activities on your personal data, such as direct marketing
Request the portability of your personal data, when your personal data are processed in an automated way based on your consent or the execution of a contract binding you to the data controller
Please note that you can withdraw your consent at any time. Withdrawing your consent does not affect the legality of the processing previously carried out.
You can exercise your rights by contacting our data protection officer at the following address: dpo@axa.co.th
The right to make a complaint to a supervisory authority
You have the right to raise concerns about the way in which your personal data are processed with the data protection supervisory authority, the Office of Personal Data Protection Commission at 02-141-6747 or pr@mdes.go.th
Update this policy
This cookie policy is subject to change and correction. This Policy was last updated on [18 May 2022].
Type of cookies
Strictly Necessary Cookies
These cookies are necessary for the website to function and cannot be switched off in our systems. They are usually only set in response to actions made by you which amount to a request for services, such as setting your privacy preferences, logging in or filling in forms. You can set your browser to block or alert you about these cookies, but some parts of the site will not then work.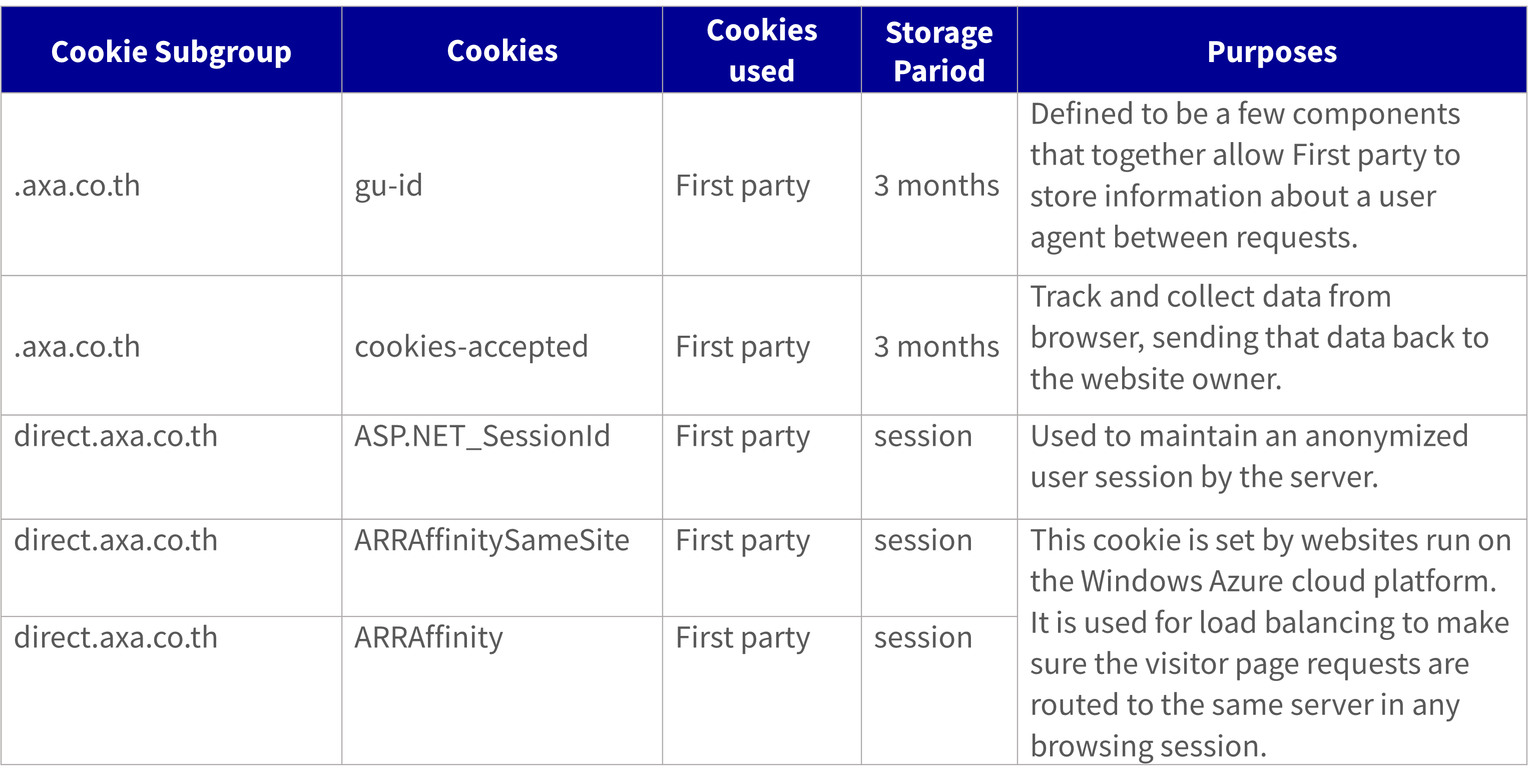 Audience Measurement Cookies
These cookies allow us to count visits and traffic sources so we can measure and improve the performance of our site. They help us to know which pages are the most and least popular and see how visitors move around the site. All information these cookies collect is aggregated. If you do not allow these cookies we will not know when you have visited our site and will not be able to monitor its performance.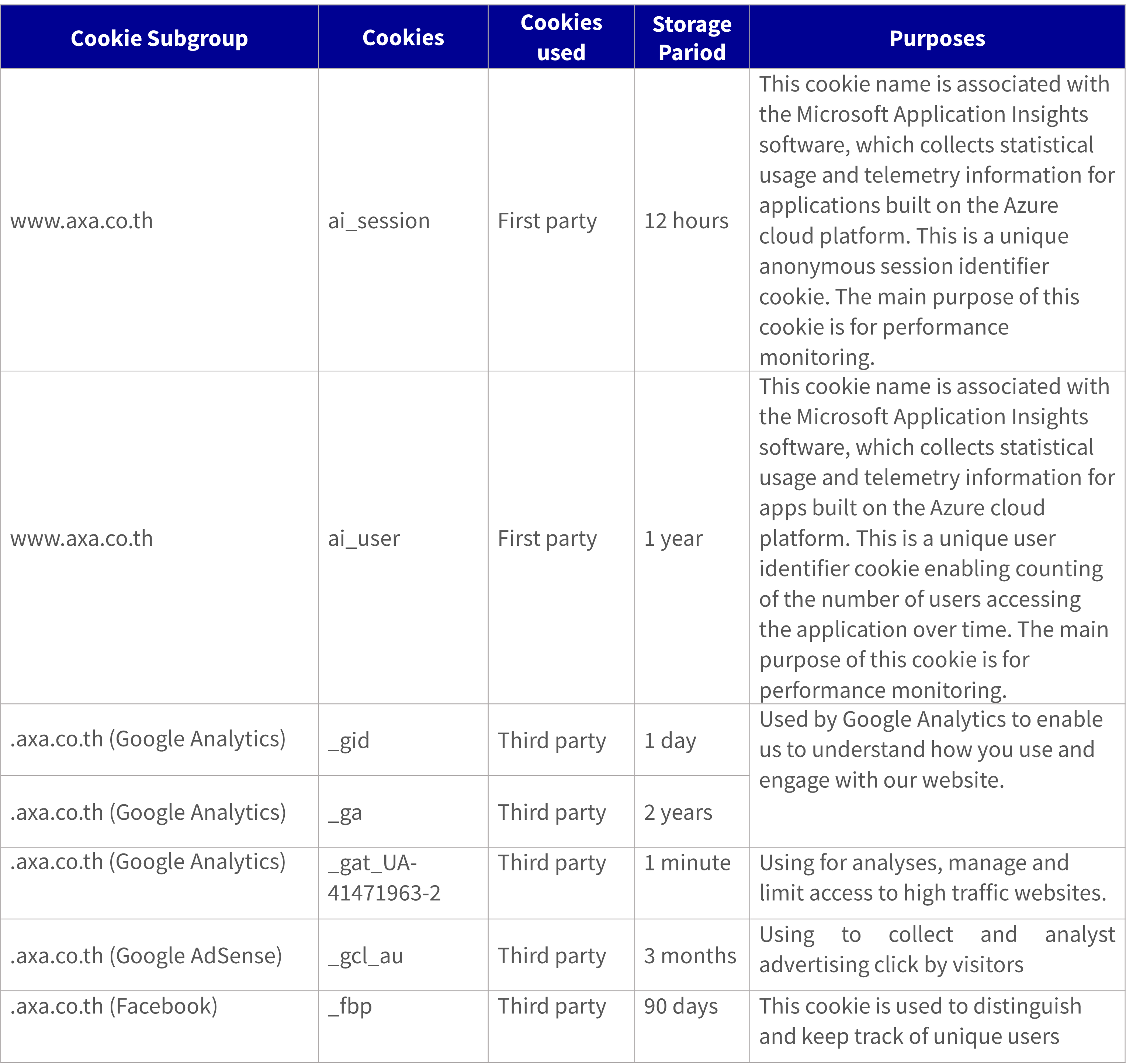 Functional Cookies
These cookies enable the website to provide enhanced functionality and personalization. They may be set by us or by third party providers whose services we have added to our pages. If you do not allow these cookies then some or all of these services may not function properly.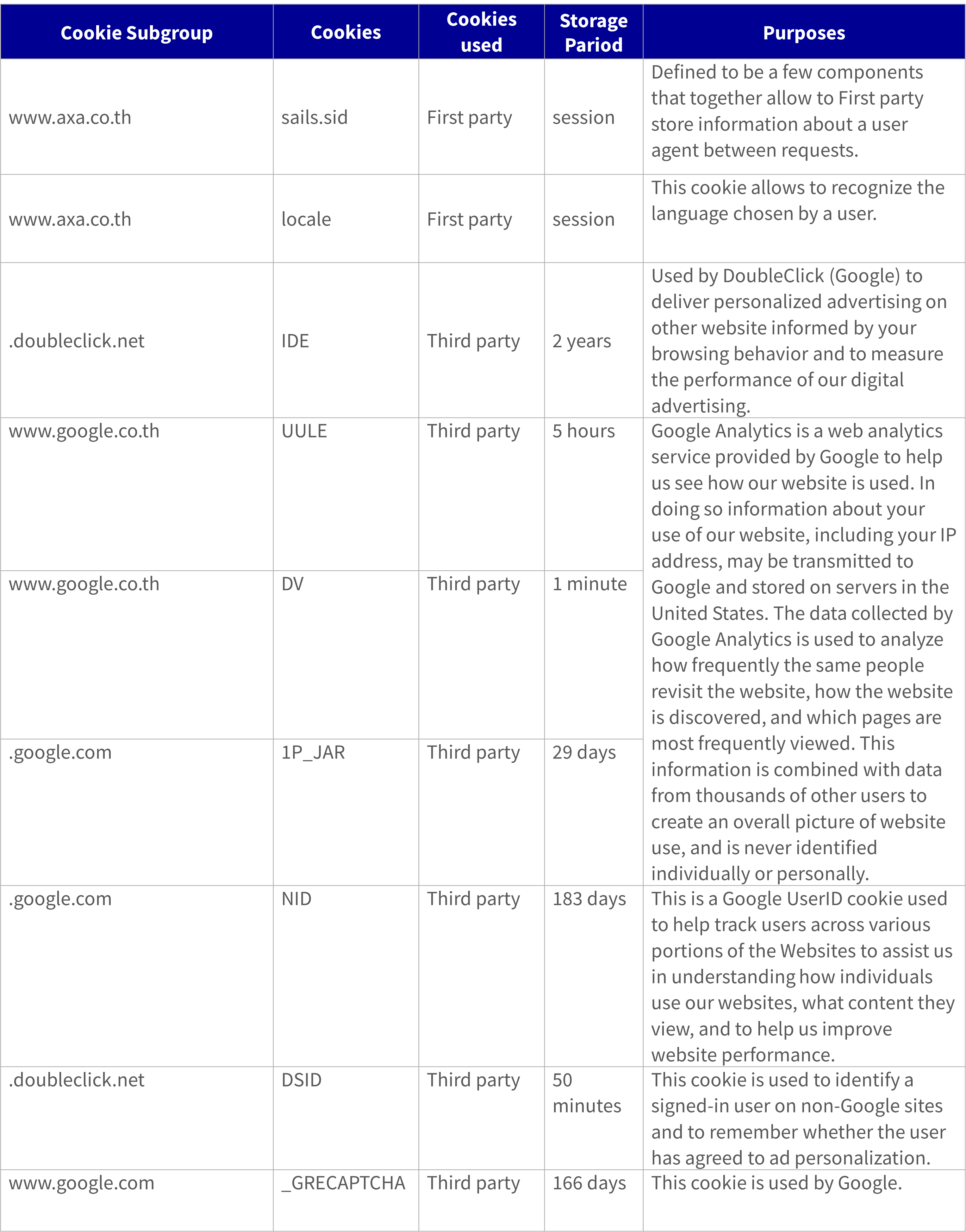 Social Media Cookies
These cookies are set by a range of social media services that we have added to the site to enable you to share our content with your friends and networks. They are capable of tracking your browser across other sites and building up a profile of your interests. This may impact the content and messages you see on other websites you visit. If you do not allow these cookies you may not be able to use or see these sharing tools.