Inclusion culture for progress is crafted for you to feel belong, included and thrive beautifully.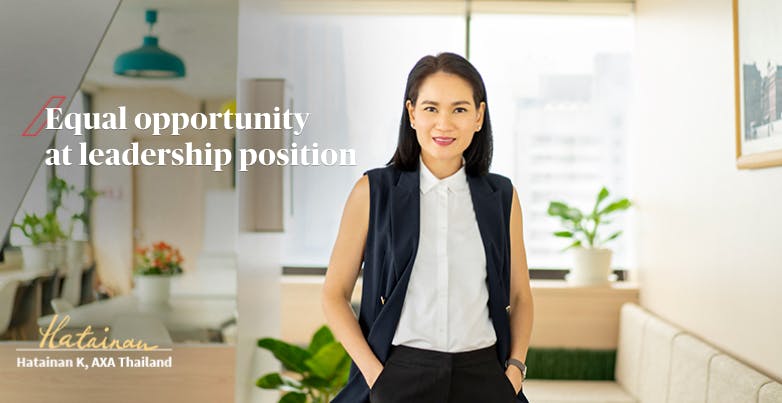 "I stand true to myself and believe in my ability.
I define my aim and plan my path.
I take advantage of opportunity that comes my way.
I work hard and be humble to new learnings.
It's not about luck for how I get here, but dedication, courage and opportunity that gained trust in me."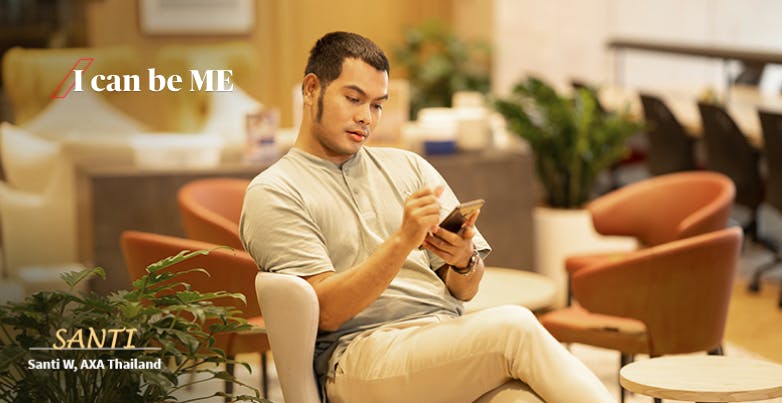 "I am who I am here, well received by my colleagues. I feel inclusive as part of AXA ."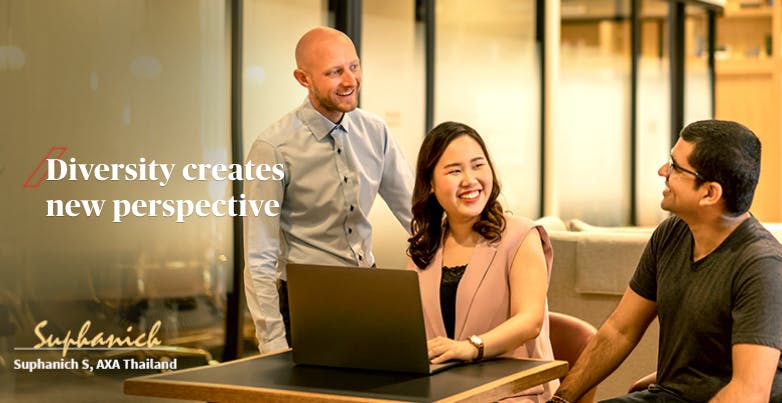 "AXA is the place that I can maximize my full potential from learning as well as exchange views when work with my international friends, diverse culture and mix of gender, generation and capability. No need to go overseas to practice English and international mindset, it is all here in Thailand."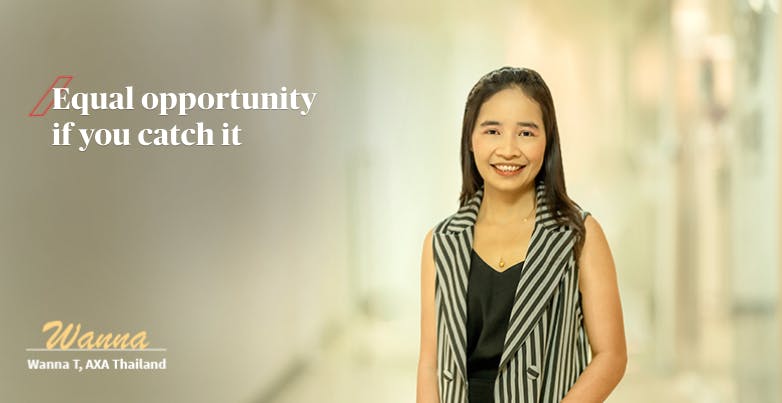 "I call out my courage and self-confidence over physical disability. My friends believe in me. My supervisors support me to learn new things. I am now part of the e-learning production team. I am proud of my progress and who I am."