AXA Offers "Smart Care Cancer" Health Insurance, Easing Worries and Inspiring Confidence through Comprehensive Protection
AXA Thailand General Insurance invites Thai people to take care of their well-being and manage cancer risks with "AXA Smart Care Cancer" that offers total compensation in the event of claim. The policy covers all types and stages of cancer with sum insured up to 900,000 baht* and no medical check-up is required. The health insurance policy also covers all unmarried children aged between 1-22 years old for free, with no limit on the number of children*. This coverage extends to skin cancer, providing benefit up to 20 percent* of the sum insured.
"AXA Smart Care Cancer" health insurance is a great way to prepare yourself financially before first diagnosed with cancer, providing a prompt treatment plan and assistance in case cancer is found. "AXA Smart Care Cancer" enables you to live your life with confidence, knowing that cancer diagnosis will not be a financial burden to you or your family. Please visit www.axa.co.th/en/axa-smartcare-cancer for more details.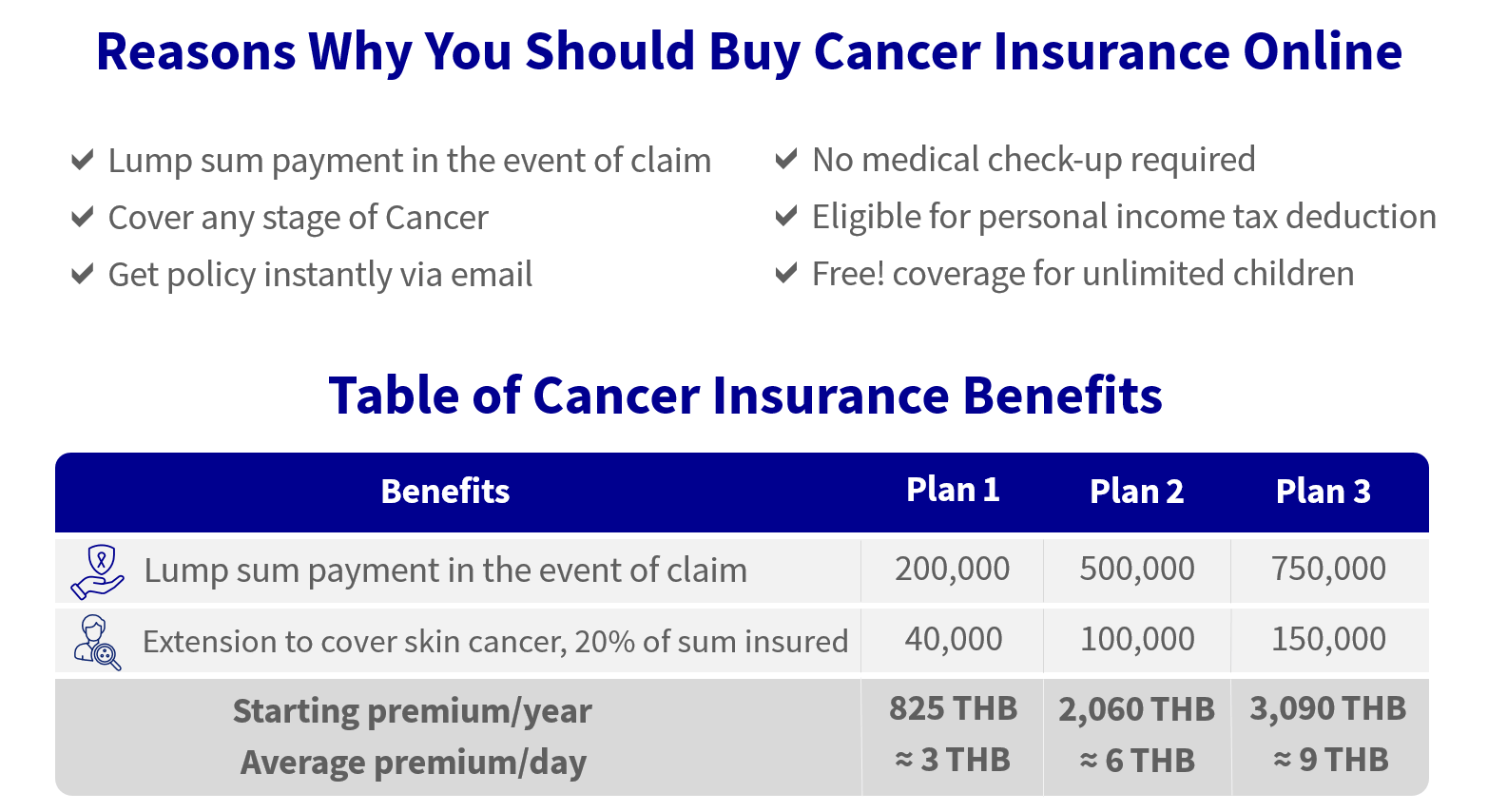 You can check out other health insurance plans offered by AXA at www.axa.co.th/en/personal-health-insurance or directly contact AXA Customer Service Center at 02-118-8111.
*Terms and conditions of underwriting as specified by the company, the insured should understand them before making the decision.