Motor Insurance Claim (Hotline 24 Hrs. +66 2118-8111)
Claim Online
Click the button below to visit the Claim Form. Complete the form and click a button to submit it to us.
Download PDF
Step 1: Download PDF form
You can now file a claim online. First, click download on the following documents: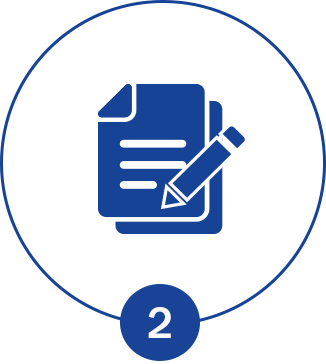 Step 2: Fill in details & Save PDF
The documents you download is a editable PDF, please fill your details directly to the form and Save! Therefore, you can easily email them back to us.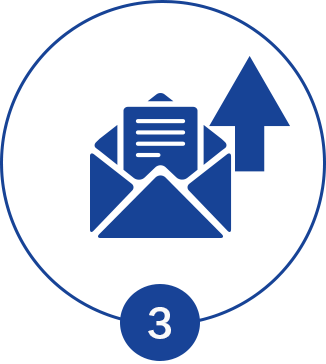 Step 3: Submit Online
Before submitting, please prepare all evident files and saved PDF forms. Then, please send all documents to the following email address: axathai@axa.co.th complete your online claim.
Reporting a Motor Claim and Claim Procedure
1
Contact us through the following channels:
AXA Hotline service at Tel. 0-2118-8111 (24 Hrs.).
2
Provide information of the incident along with other related data:
First and last name of the driver during the time of the incident and person reporting the claim.
Details of the insured vehicle (registration plate, Make, Model).
Details of the incident (including the circumstance, location, visible signs of damage/injury resulted from the incident).
3
Follow the instruction provided by AXA Hotline agent and surveyor (if appointed)
4
Proceed with the claiming procedure by taking the vehicle to the contracted workshop or contact AXA (Head Officer if the surveyor provided you with contact document to verify the details of the case.)
To return the vehicle to the state it was in prior the incident, all reparation should be done at the contracted workshop. However, should you/the insured prefer to have the reparation done at a garage of your selection, please inform us of your decision to make adjustment on the proposal, scope of reparation and that you/the insured will have to advance payment directly to the garage and request for the reparation amount from the company once the reparation has been complete.
Replacement basis will be considered should the damage parts are beyond repair.
Please collect all belongings kept in the vehicle before sending it for reparation and have the garage record any remaining items and overall condition of the vehicle.
Confirmation on the reparation should be done at a well-lit area and should you/the insured find any complications or incomplete work from the reparation, please inform the workshop of your findings immediately.
You/the insured can oversee the reparation process and should you find and complications in the reparation, please contact us immediately.
In case that the insured is liable for any type of excess or deductible, the amount will be collected by the contracted workshop on the appointed date for returning the vehicle.
5
หลักการชดใช้สำหรับประกันภัย พ.ร.บ. ผู้ประสบภัยจากรถ
ค่าเสียหายเบื้องต้น รวมถึงค่าสินไหมส่วนเกินตามความคุ้มครองของ พ.ร.บ. หลังจากการเจรจายุติ มีเอกสารครบถ้วน และรับผิดชอบได้ ได้รับเงินภายใน 7 วันนับแต่วันที่บริษัทฯ ได้รับการร้องขอ
ค่าสินไหมทดแทนส่วนเกินจากพ.ร.บ. หลังจากการเจรจายุติ มีเอกสารครบถ้วน และรับผิดชอบได้ ได้รับเงินภายใน 15 วัน