AXA Thailand General Insurance Wins Two Prominent Awards from HR Asia for the Second Consecutive Year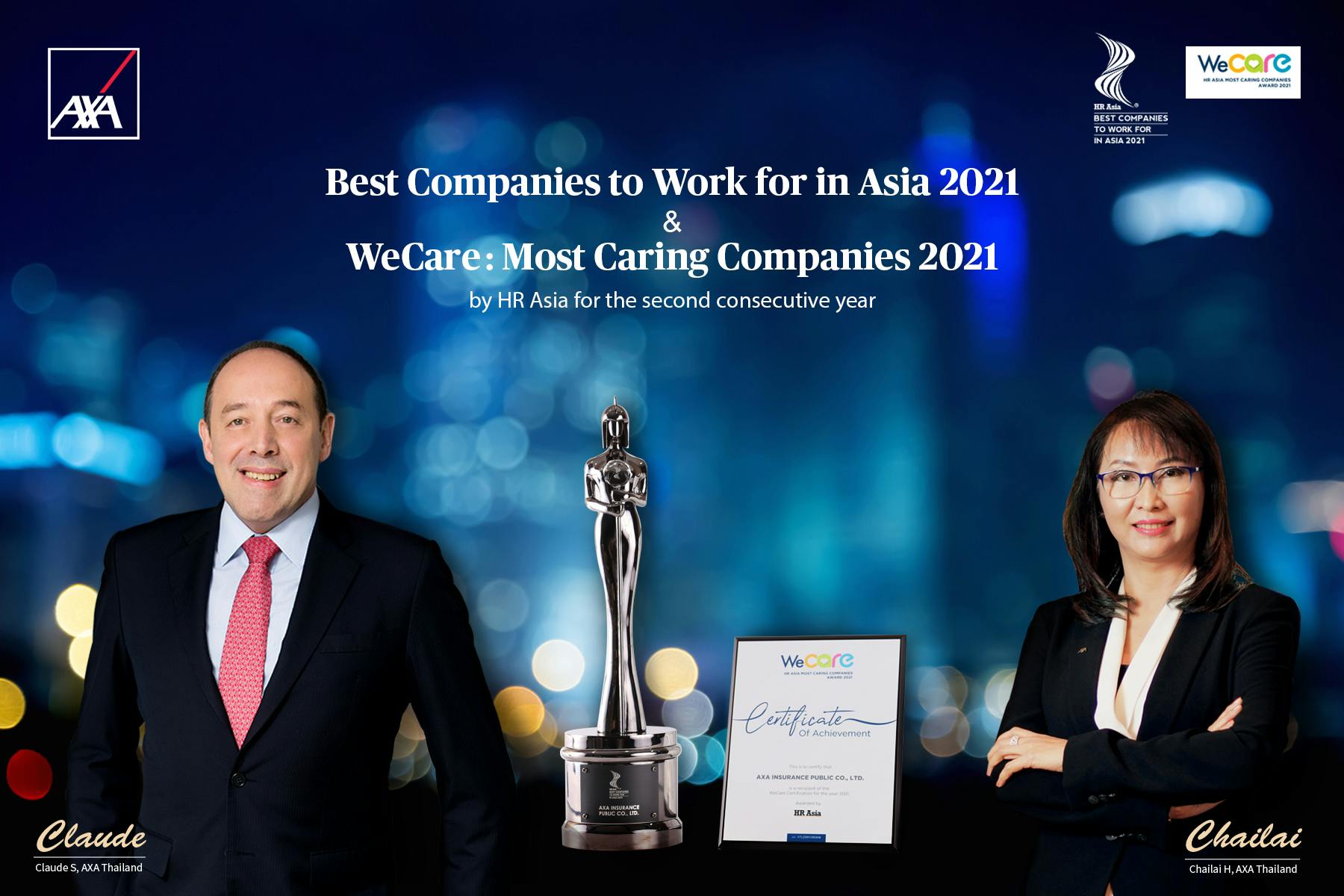 AXA Thailand General Insurance executives: Mr. Claude Seigne, CEO and Ms. Chailai Hongladaromp, Chief People Officer. The company received two awards from HR Asia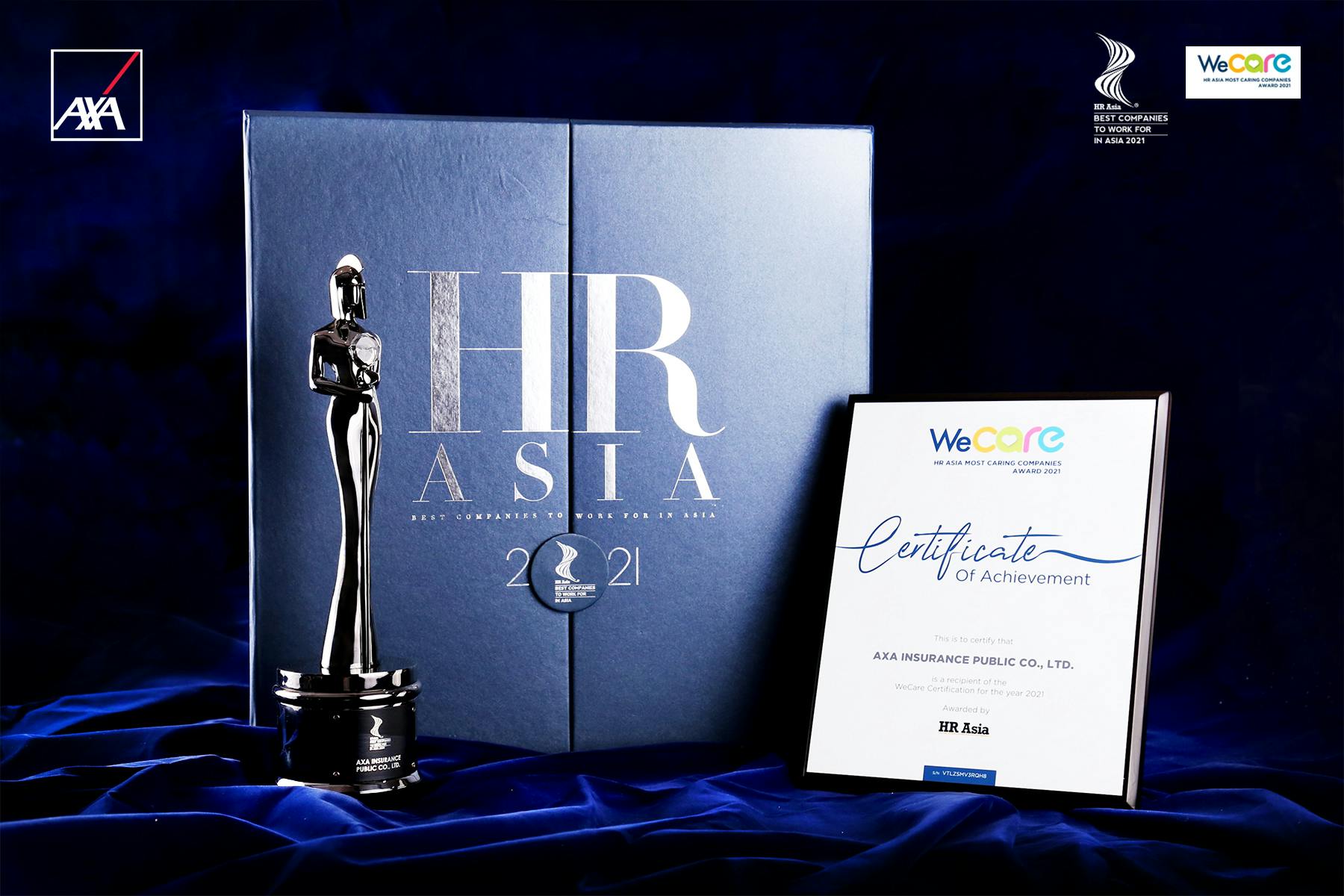 For the second consecutive year,  AXA Thailand General Insurance received two prestigious awards from HR Asia, the regional reference for human resources professionals. The company received "Best Companies to Work for in Asia 2021" and "WeCare: Most Caring Companies 2021".
Receiving these distinctions for two consecutive years is a great recognition to the company efforts to  creating a caring culture for its employees. The company strives to cultivate a workplace where all employees are treated with dignity and respect, and promotes opportunities for them to develop personal growth throughout their journey at AXA. The recognition also highlights AXA's global commitment to act for human progress by protecting what matters.
"We are truly honored to be recognized as one of the Best Companies to Work for in Asia, and to receive the WeCare: Most Caring Companies once again. This is a great recognition of our commitment to pursue excellence amidst the challenges of the global pandemic, while promoting employee welfare and engagement. My thanks to the AXA Thailand team for their dedication and passion to make our company a great place to work," said Mr. Claude Seigne, CEO of AXA Thailand General Insurance.